How Can I Reach 50,000+ Followers & Earn An Income Today?
Start Now & Make Money From Your Page.
Today, Instagram has more revenue potential than any other platform.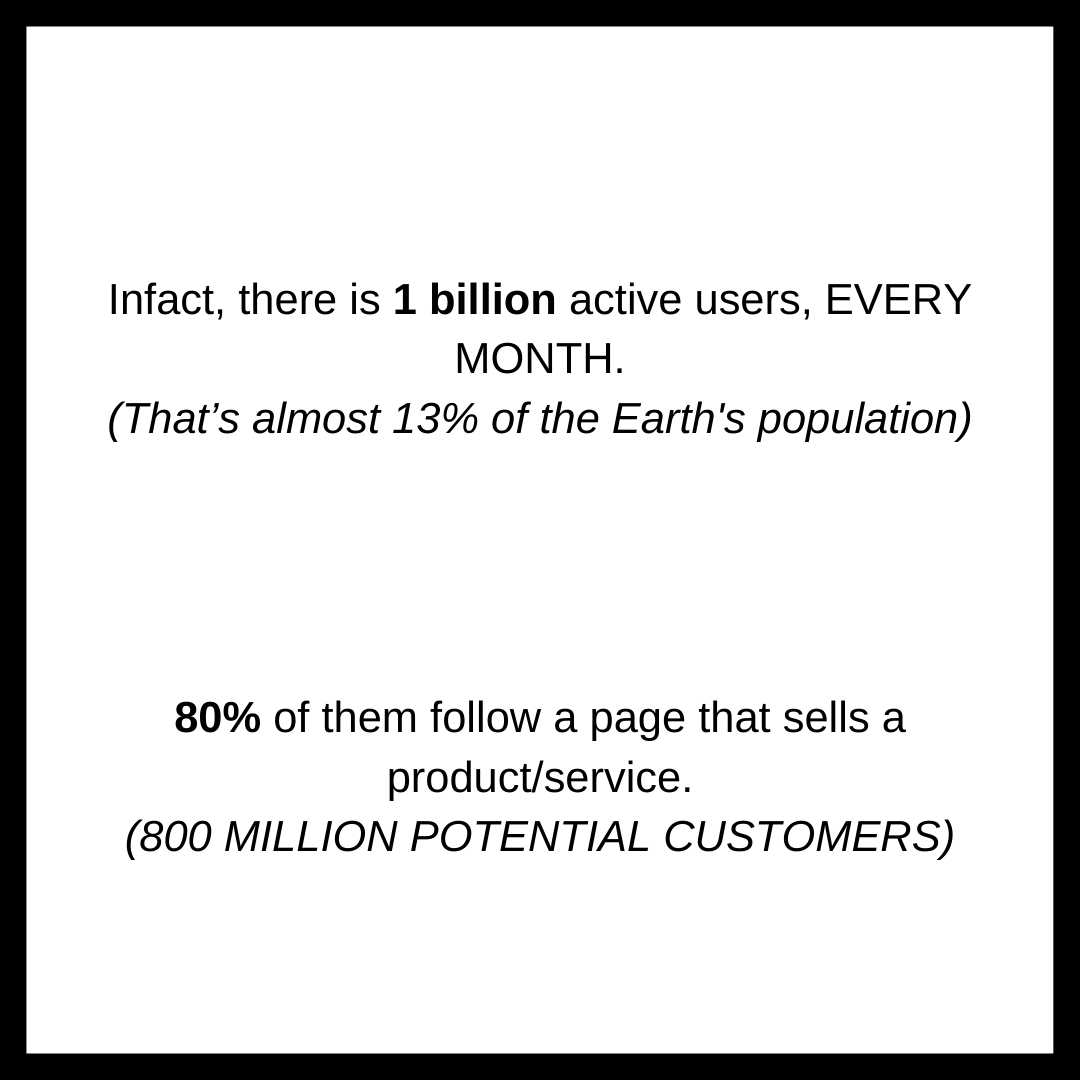 It's no surprise why there are 2 million monthly advertisers already consistently getting results from their money and time on Instagram...
It's more popular than the infamous Facebook & Snapchat...
There has never been a better time to start making money from an Instagram page than today...
Right now it's easy for small and large influencers to earn a starter income of $1,000+. And in extreme cases $100,000+ per month from just posting a photo...
Others are utilising the massive audience to direct them to their own website and sell their own products or services.
Why you should listen to me...
Allow Me To Introduce Myself
Hi, my name is Markuss...
I've been able to successfully grow an account which now has over 50,000 followers.
Do you know how much 50,000 followers are worth??
Well check this out...
Here's a snapshot of how much my Instagram generated in only 4 weeks...
Yes, it's in GBP but influencers are getting rich worldwide.
That is approx:
€3,512.00 EURO
$3,890.00 USD
What would you do with all this extra cash?!
Your Instructor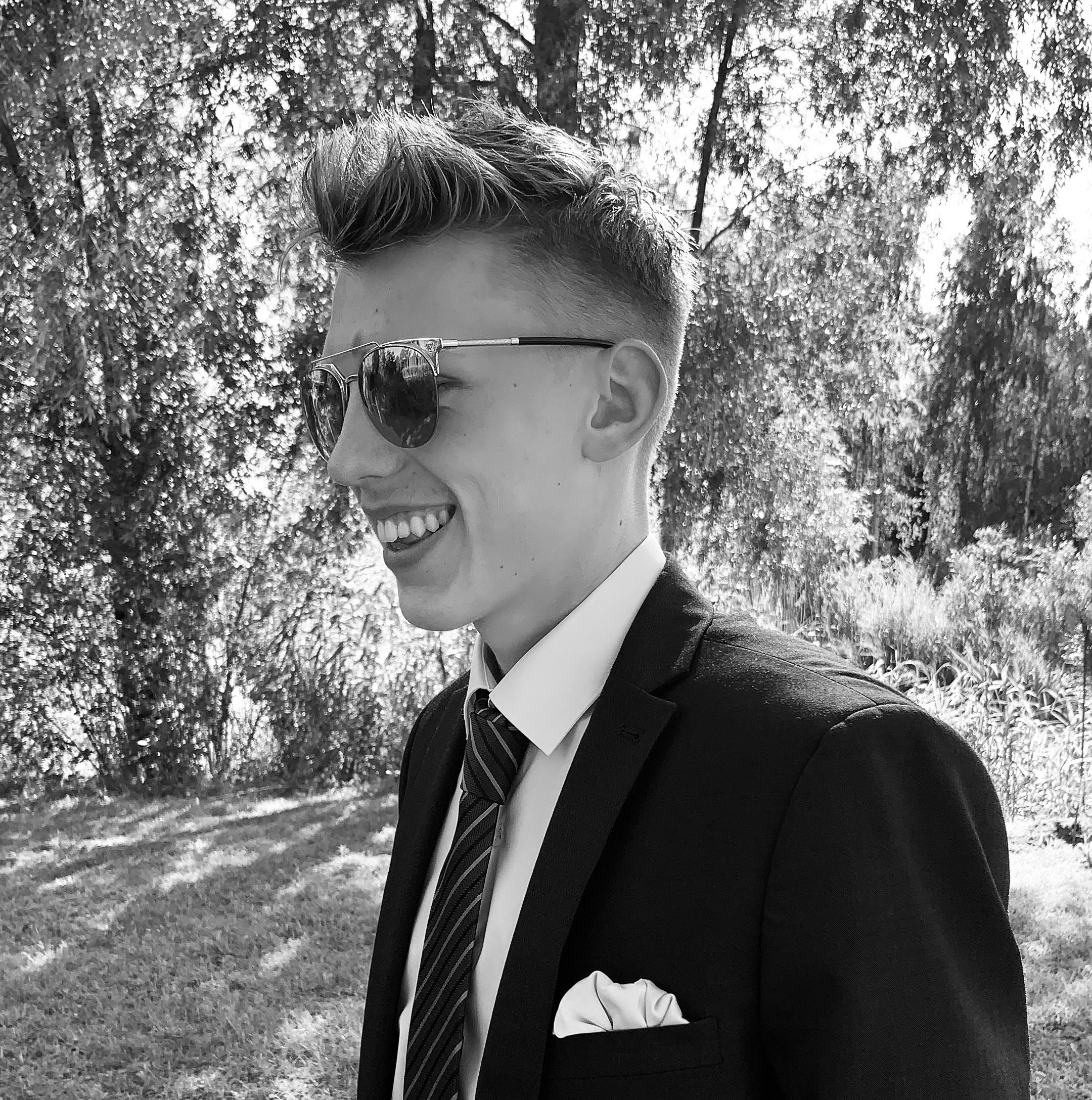 I decided to
start making money
from popular trends over 3 years ago. I've tried and failed many times until I made something that
works

!
I share exactly what I am
successful
in and create
wo

nderful
courses for people to
learn and achieve the same results.
I've worked with
over 500 clients
during this time and
I love to see results!
Could
YOU
be next?
Gain fame in less than 3 hours!
I've tried every book and course that you can think of...
But it never helped.
I decided to develop my own system of techniques which are only available here...
If I knew everything that I know now, passing the 50,000 follower mark would have been achieved much quicker...
Fortunately for you, this is all handed to you on a silver plate.
A quick example is my own
"Q/Q Matrix"
that can't be found anywhere else...
It's a dead easy way to find out what content will help you reach fame in as little time as possible simply from using the template provided...
This could get you to 50K+ followers in only a matter of months.
This technique has saved students time and headaches during content creation...
No experience needed.
Forget all these other things online...
I've read 100's of articles, blog posts, you name it!

They are too complex and cost way too much time...
The methods to making your page famous and earn a monthly income are all bundled up here in this course...
If you're struggling to grow or even start a page, this is your solution...
I've already started working with new students who are performing 10x better than I was at the start...
This is because they have followed this quick and easy guide that enabled them to double Instagram likes and comments in the first month.
As a result, this has doubled their likes and comments rate and turn followers into customers!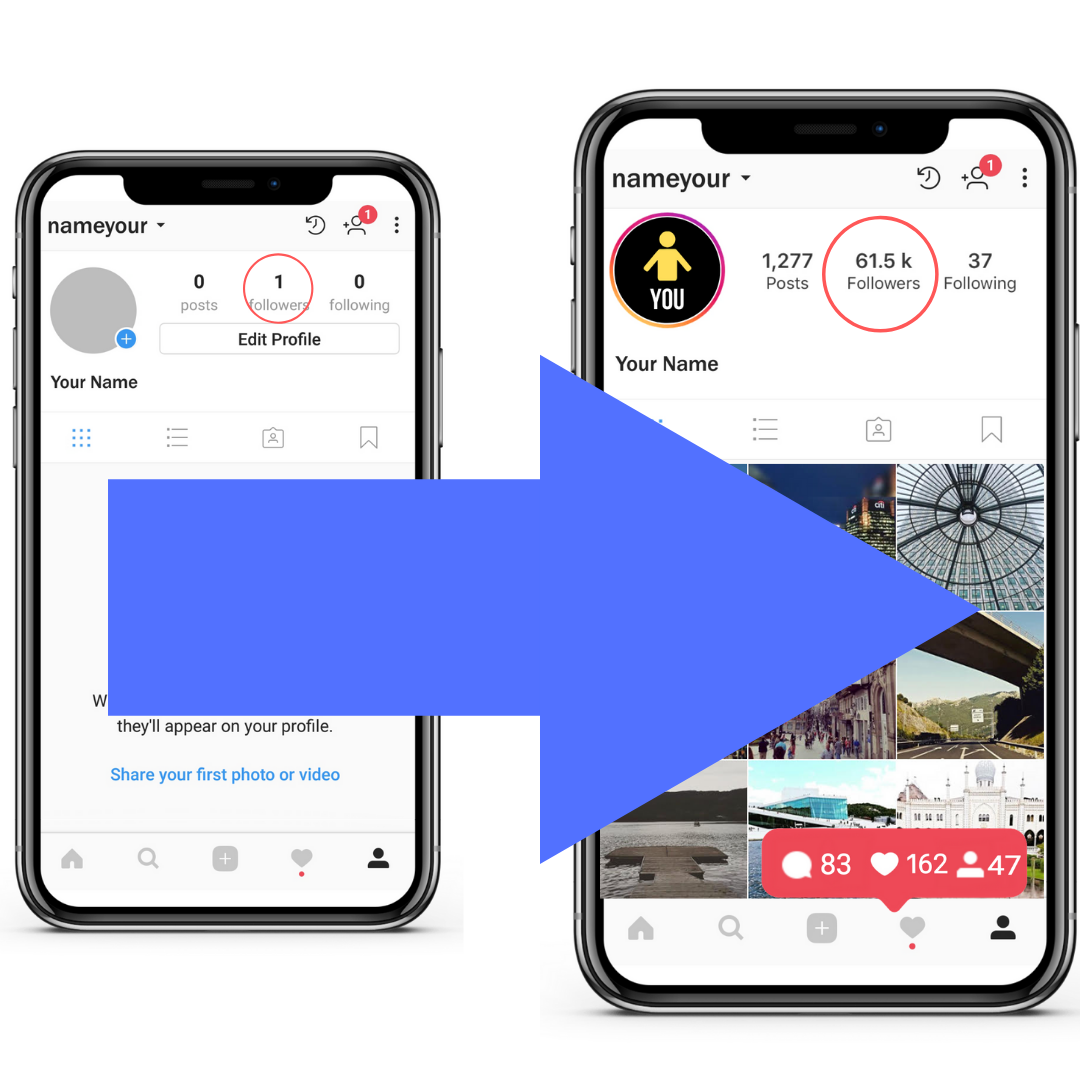 Anybody can do this!
Beat the competition...

It doesn't matter if you're a beginner or a pro.
In the competitive Instagram market, you need to have an edge...
That's why the techniques that I give you will allow you to eventually slice through any competition that stands in your way...
Work smart, not hard.
Your competitors might work 4-6 hours a day on their page...
But, you can do it in half the time or less...
That's because you are capable of applying my techniques and making your page a...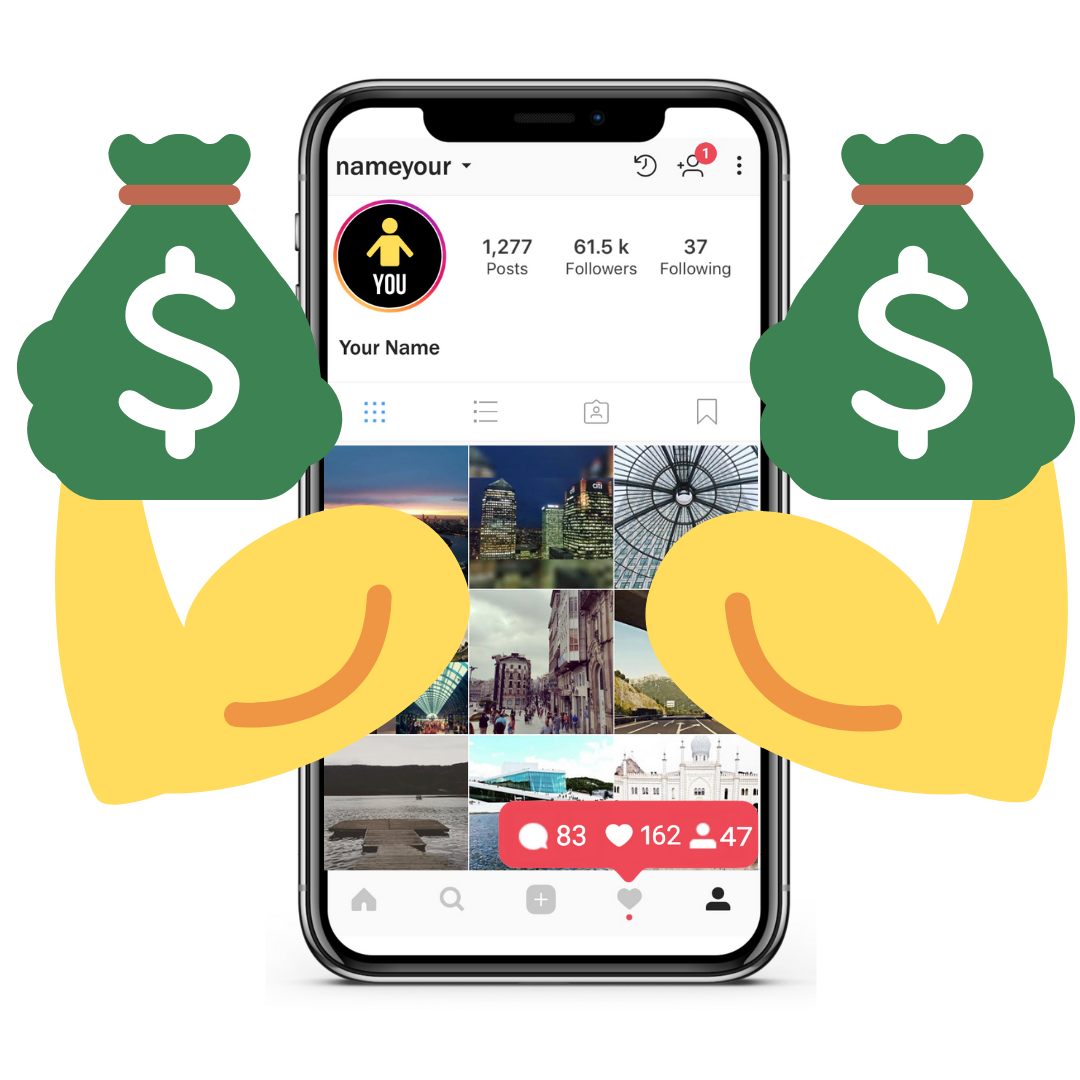 "Lean Mean Passive Income Machine!"
Start Transformation Now.
If you can simply post around 3 times per day you're set...
A high converting Instagram page can generate automatic profits. make the process of getting customers in 100000% easier.
It's time for you to earn the income you've been missing out on...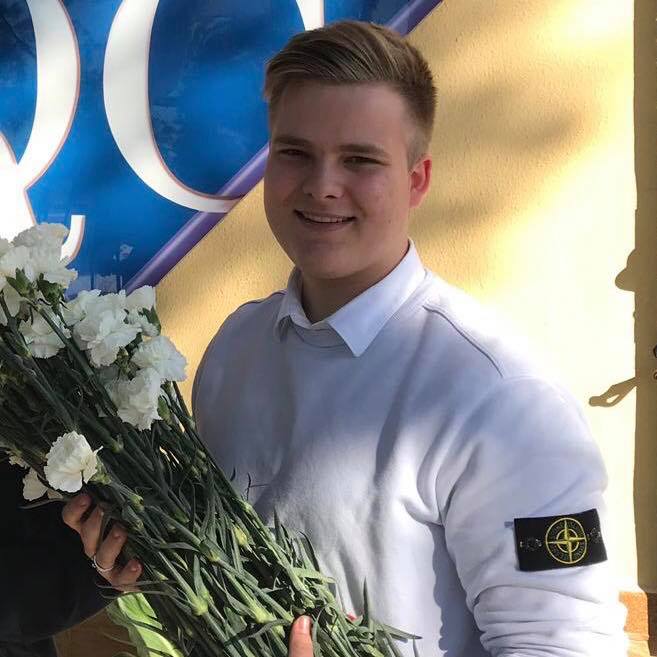 "Great Course! - Very in-depth on targetting followers and account types. It makes you think twice about choosing and growing your audience."
- H.M, Trial Student
IT'S NOT WHAT YOU THINK...
This Course Was Designed For Your Success.
Does it feel like there are more Instagram courses than there are users?!
It's defintley not your typical course...
There are so many other Instagram courses that are too basic and never get straight to the point. (Full of fluff!)...
What you have seen is regular "gurus" sharing information that is useless and outdated...
(Some even don't have more than 10k followers!)
And any up to date info they share is the same common knowledge which you can find anywhere...
I saw this problem and filled the gap...
Here and only in this course is tips, tricks and techniques that you won't find anywhere else…
It's not:
Follow bots or Like machines...

Account management...

Advertising your account..
It's none of the nonsense that you've heard before!
The only requirements are:
A smartphone

An internet connection
Have you got those?
Great. Across these 4 sections, you will learn...
What you need to get right to grow and earn more every month.
How to develop content that is that will help you reach fame faster
Boosting your likes & comments and turn followers into customers
Bonuses: Growing your brand/business to its highest potential with the latest updates
"The course is very clear -it literally tells you everything you could possibly need. Follow this and you won't waste any time in growing!"
- B.D, Trial Student

Everything you need is right here.
New and fresh FREE updates for whenever Instagram adds new cutting-edge features. - Never worry about outdated content ever.
My own techniques that cannot be found on google. - This will make you have a competitive edge.
A FREE "Super Secret Strategy" document - This can help you make money within the first month or week!
A FREE growth consultation - I personally work with you and review your page to optimise it for the best possible results.
You'll get instant access to...
The essential features that your page needs to avoid any long term problems

A guide to securing your account to ensure your "Lean Mean Passive Income Machine" doesn't get hacked or compromised

Content creating techniques that convert

Applying techniques that save you time

A complete guide to boosting your engagement rate so you can gain more potential customers

Creating a productive Instagram routine schedule. You can reduce the time spent working and increase the time spent enjoying the income.

Proven and tested methods that can sky-rocket your following

BONUS free update videos if I discover something new and big!

And much more!
Even better...
This is only a one-time payment, no extra purchases required after. (Everything you need is here.)

The videos are broken down into short 4-7 minute lessons that are easy to digest and understand.

The course shouldn't take longer than 2-3 hours to complete.

There will be extra action exercises that make the work even easier

Full access to the list of tools I use to optimise my 50k+ page

Access anytime, anywhere for a lifetime.
Frequently Asked Questions
When does the course start and finish?
The course starts now and never ends! It is a completely self-paced online course - you decide when you start and when you finish.
How long do I have access to the course?
How does lifetime access sound? After enrolling, you have unlimited access to this course for as long as you like - across any and all devices you own.
What do I do if I need help?
If you need help with something related to the course, please contact me at
[email protected]
Thanks!
What payment methods are accepted?
We accept most major debit/credit cards and PayPal. On the checkout page under the "Billing Information" section, you can choose your preferred method.
Will I get access to the course all at once?
Yes.
What equipment/tools will I need to complete the course?
Internet connection, A smartphone with Instagram and preferably a laptop if you design content.
Will I reach 50,000 followers or make money at the end of the course?
The idea of this course is to guide you to where you have the abilities or idea to reach those goals. So, although I can't guarantee anyone's success, that is absolutely the intended outcome!
Do you need my log in details?
No. I can look at your Instagram page and suggest improvements without the need of your password or email.
I want you to understand that this is not a get rich quick scheme. Results achieved may vary depending on your page or niche, they could be much better or worse. You will need to create something you have a real interest in. This will help keep you motivated. In the past, I created a "space/galaxy" page. But, I got bored after a few months because it is not something that I have a passion in. If it were in the hands of someone who is interested in space, then the page could have been a great success opportunity. Not all pages succeed, and this course will not guarantee any success. I am offering help and information to drastically improve your chances of success and help you reach goals faster. Any testimonials on this page are real students who have tried the course. You will need to put the work and in and apply the information from the course. Simply watching it will not work, action is required from you.